Unlock more horsepower from your John Deere.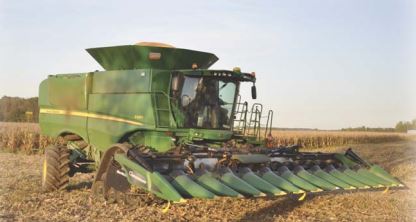 Magic Power Boost is an option from Headsight that unlocks more horsepower from 9870STS Combines (9870STS machines must have the Intelligent Power Management option).  Magic Power Boost comes standard with Horizon and is is an optional unlock for the Insight box.
The Magic Power Boost option allows operators with any make or model of corn head to take advantage of same additional combine power available with John Deere Stalkmaster head.
If you have an Insight box and have not purchased Magic Power Boost, make sure to take advantage of the free 10 hour trial!
Call Headsight at (574) 546-5022 to unlock Magic Power Boost feature.